The Salon Christmas Event Guide
Have you always wanted to host a Christmas event in your salon but not sure where to start? 
Read on for my top tips to hosting a successful salon Christmas event...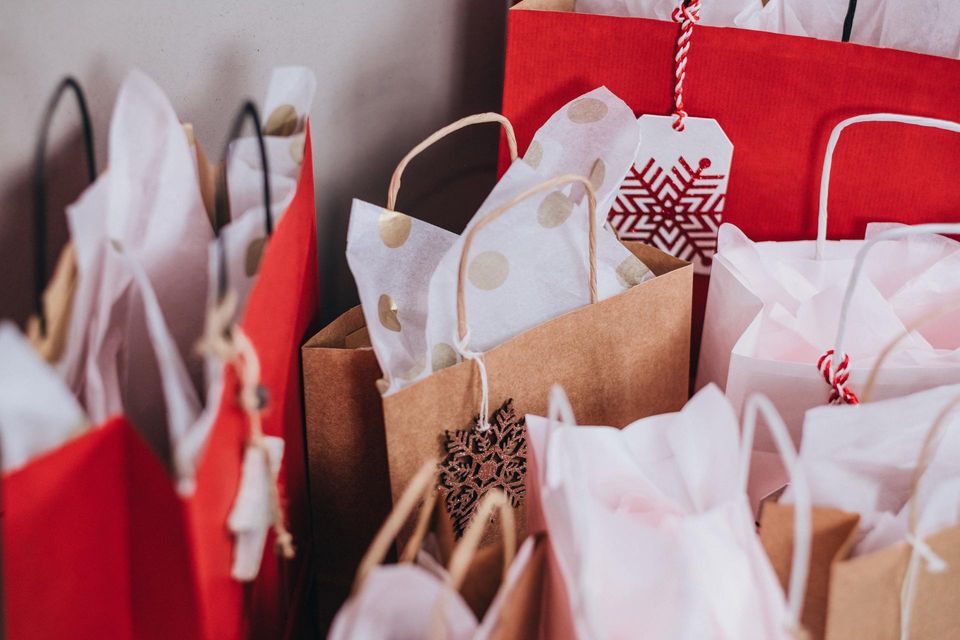 Christmas is fast approaching and is by far the busiest period for salon businesses... but is there a way to boost those sales even further?
Holding a Christmas event outside of usual opening times can bring extra footfall and even brand new clients, and get them to spend more than just what they would on their usual appointments. Below I'll list my top tips for holding your next festive event:
Most people will be busy on the weekends with Christmas parties and other events, holding your event on a Tuesday or Wednesday evening (around 6pm=9pm) should bring in the most visitors.
People are starting their shopping earlier and earlier, a lot of people like to shop at the same time as 'Black Friday', so consider holding your event around mid November so you're not too late!
Create a Facebook event page and ask people to RSVP. Remember though, people do tend to click 'attending' who won't end up coming so don't make up goodie bags to the exact number! A Facebook event is great as people can share it with their friends and it will also show up in their friends' newsfeeds when they say they are interested or attending.
Consider pre-selling VIP tickets which include goodie bags. You could include minis, samples and a voucher for an add 0n treatment (this means that they still have to book for the core service, meaning you still make a profit!)
Get those Christmas tunes on, decorate your space and have some festive refreshments on offer.
Having deals which are only available on the day is a great way to ensure people turn up. Advertise these on your even page but make it clear that they're only available in person, on the night.
Have your team carrying out mini treatments on the night. You could offer these to clients who pre-book or have availability on the night. Ensure your team are up to scratch with their product knowledge and have them use it as an opportunity to make bookings, up-sell and sell products.
Let your event guests walk around and watch the treatments take place, encourage them to ask your team questions!
Mini treatments could be things like hand massages, mini manicures, head massages, braids, hair curling etc...
Offer voucher deals, for example you could do a 'one for them, one for you' offer - where they buy a voucher for a loved one for Christmas, and they get an additional voucher for themselves. The second voucher could be redeemable in January/February when you have space to fill. For example, £5 for a £50 voucher, £10 for a £75 voucher, £20 for a £100 voucher.
Bundle your products to encourage bigger sales. 3 for 2s work really well (make sure the cheapest item is free!).
Branded items make great stocking fillers or items for your goodie bag! Check out Cognito Spa for gorgeous branded lip balms (they even come in festive flavours!)
Think about teaming up with local businesses who have the same target market as you but aren't in competition. Offer them to add items to the goodie bag along with price lists to expose your clients to them, Or even invite them to have a small stall and invite their client base to come along, this could expose your business to a whole new group of people and bring even more people to the event. Make sure they advertise the event to their followers too!
Have plenty of 'impulse buys'/stocking fillers available at the till, Check with your suppliers as they all tend to bring out their own Christmas ranges.
Ask your suppliers for freebies/samples which you can add to your goodie bags. They might even offer to attend and demo their ranges to your guests!
Add your attendees into a raffle or sell tickets on the night for a product 'hamper'.
Get people on your list! If you have visitors to your event who aren't existing clients, ask them to leave their email address (make sure you're GDPR compliant!) so you can keep in touch down the line with your newsletter or offers.
Have a selfie corner! Get some Santa hats, reindeer antlers and mistletoe with a frame or something with your salon name on it. Create your own unique hashtag and get them to tag their selfies so you can post them to your social media. You could turn this into a competition and give a prize to the one which gets the most likes.
I hope these help and give you some festive inspo! 
Let me know if you have any tips to add, I'd love to hear them....