Why You Need A Booking System in Your Salon Business
Still lugging around your paper diary? Read on to see why it's time to make the switch...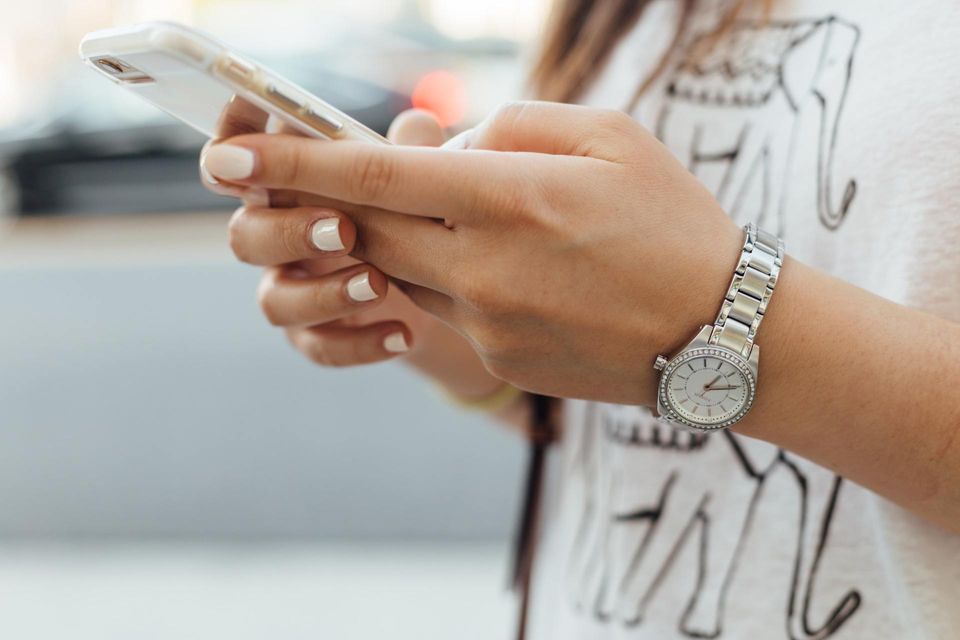 I get it, setting up a booking system seems like a pretty daunting task... you might be asking yourself questions like:
How long will it take? 
What if I'm not 'techie' enough? 
What if my clients book the wrong thing in?
What if I lose my phone/computer?
What if it's too complicated?
Will my staff have control of/access to my client's details?
And so on!
Anyone who's been a member of my 
Facebook coaching group
 knows that I am a booking system fanatic. Let me tell you why...
I first used a booking system in early 2016, I had been using paper diaries for 6 years and always found them to be a total wreck by the time tax season came around (I can't actually wait to destroy my final paper diaries when HMRC don't need me to keep them anymore!) - They would be full of notes, stuff scribbled out and the spine would be hanging on by a thread if it was even still part of the diary!
It got to a point where I was spending almost an additional full day outside of client work, messaging back and forth trying to get people booked in, and having to frantically try and fill last-minute cancellation spaces. 
I decided enough was enough and took the plunge, and I never looked back.
So many people share their worries with me about why a booking system won't work for them, so I wanted to put your mind at ease... 
How long will it take?

It took me around a day to set up, bearing in mind there were about 75 different services I had to add on. My motto when it comes to building any system is, 'your system is only as good as you build it'. So my advice would be to spend time on this part. You will need a list of all prices, how long they take and a short description on each one will come in really helpful (I'll explain why in a sec!)
What if I'm not 'techie' enough?

Systems like this are designed for people with no technical experience, they also have awesome help sections with step-by-step instructions to walk you through setup and beyond. It will take some time, but like I say above, the time invested in building it in the start will save you loads of headaches down the line.
What if my clients book the wrong thing in?
This is probably the biggest concern I hear when I chat to my coaching clients about moving to an online system. This is where those descriptions come in. You'll have space under each service to add a short description, my advice is to lay it out plain and simple. So for example, on a root colour appointment, I had a note saying, 'if your hair is blonde, you're in the wrong place! You need to book a root bleach & tone, or a foiling appointment', The great thing is that it's so easy and quick to update so if you find that the same issue crops up, you can add a note to discourage them from booking the wrong thing.

Also, an appointment will be requested by the client, it will then come through to you to approve, cancel or amend. At that point, the client has given you their contact details too so you can easily pop them a quick text/call/email to let them know you have amended their appointment to what they need. 
Booking systems are super clever too, and will offer the last appointment they had. So if a client calls and speaks to a receptionist, when they search for the client's profile, it will automatically offer what they've already visited for, saving the frantic asking around or quizzing the client for what they usually get!
What if I lose my phone/computer?
It's all backed up in the Cloud, meaning you can access it from any computer with your login. It's also super secure!

What if it's too complicated?
To me, 'complicated' is spending hours playing 'appointment tennis'...
A client calls, texts or sends a DM when you're away from your diary, so you write down what they want and when they're free. You get back home to your diary and don't have space, you offer them another date - they can't make it as they're at work. This goes back and forth over a day or so as messages are being sent in shift breaks and evenings, at best it takes hours or even days to book one person in. At worst, you spend all the time and they don't even end up booking in, leaving you feeling frustrated, resentful and like your time has been wasted.
Sound familiar? An online booking system means you take bookings in your sleep (literally! I have clients who work shifts so will often wake up to new bookings!)

Will my staff have control of/access to my client's details?
They can have as much or as little access as you want. You can set their permissions which can even vary from staff member to staff member, so if you have a front of house who needs to see everything, that's fine, or if you have a manager who needs to look at reporting, you can set that too.
Here are a few other points to think about:
- A paper diary can be lost, and often we don't write down client contact numbers (GDPR comes into play here too so a lost diary could have massive consequences!).
- An online system gives you access to your client's contact information, so if there's an emergency, you can send a mass email/SMS to everyone in that day, or be able to call them within seconds.
- If your social media accounts were deleted/hacked you can build it back up in no time by sending a mass email/SMS to your list with your new account links. You can also contact them if someone deletes their own social media.
- The reporting you get from a booking system is like gold dust for knowing where your business is at. Within seconds you can find out what your average client spend is, who's selling the most retail, who's hitting target and who's not, what % of time you and your staff are with clients, what are your best sellers and tonnes more. How long would it take you to work all this out from a paper diary?
- Also when it comes time to file your tax returns, you've got all of your takings in one place! The system even lets you export this data which you can send to your accountant or pull into your accounting software saving hours (or even days!) of trawling through a paper diary. You can keep an eye if you're getting close to the VAT threshold too so you don't have any surprises.
- You can take deposits/booking fees or capture card details. One of the main gripes I hear in my groups are the number of late cancellations/no-shows. You can also add booking T&Cs in, which a client needs to tick to be able to request an appointment. This means that you can retain a booking fee or charge their card (in line with your T&Cs). This stops those time-wasters who book in with no intention of turning up, giving space to your Rockstar Clients who desperately want to get in with you!
- Your system will automatically send reminder texts, and you can decide how far before their visit they're sent. I sent mine 72 hours before their appointment, because my cancellation terms were 24 & 48 hours. This gives my client a whole 24 hours to change or cancel their appointment without being charged. I also get positive feedback from my clients as most re-book at their last appointment so it's a helpful reminder for them nearer the time. For me, this alone prevents so many no-shows that it pays for my system, many times over.
- Clients love it! It saves them time, it stops them having to call or message and they can do it out of hours, in their own time. How often do we now book taxis, order takeaways and make restaurant reservations online? That's the way we are moving so don't get left behind!
I hope this has given you some food for thought! Please feel free to ask any questions in the comments below or send me an email at support@bossyoursalon.com. There are of course loads of different systems, I'm just speaking from my own experience over the years.
So which system should I use?
After comparing a bunch of different options, I recommend checking out Timely, because it has all the features you need to save you precious time, money, and headaches! It's super user-friendly for both you and your clients, and their support is second to none (they even have their own Facebook support group!)
They've been kind enough to give Bosses 50% off their first 3 months (new customers only) - simply add the code 'BOSSYOURSALON' at the checkout, and go see how more money you can keep in your business, and how much time you can win back!
Maddi x