Blog
Imposter Syndrome - What is it and how do we overcome it?
I posted a poll onto my Instagram stories recently, asking my followers if they suffer from imposter syndrome and this was the result: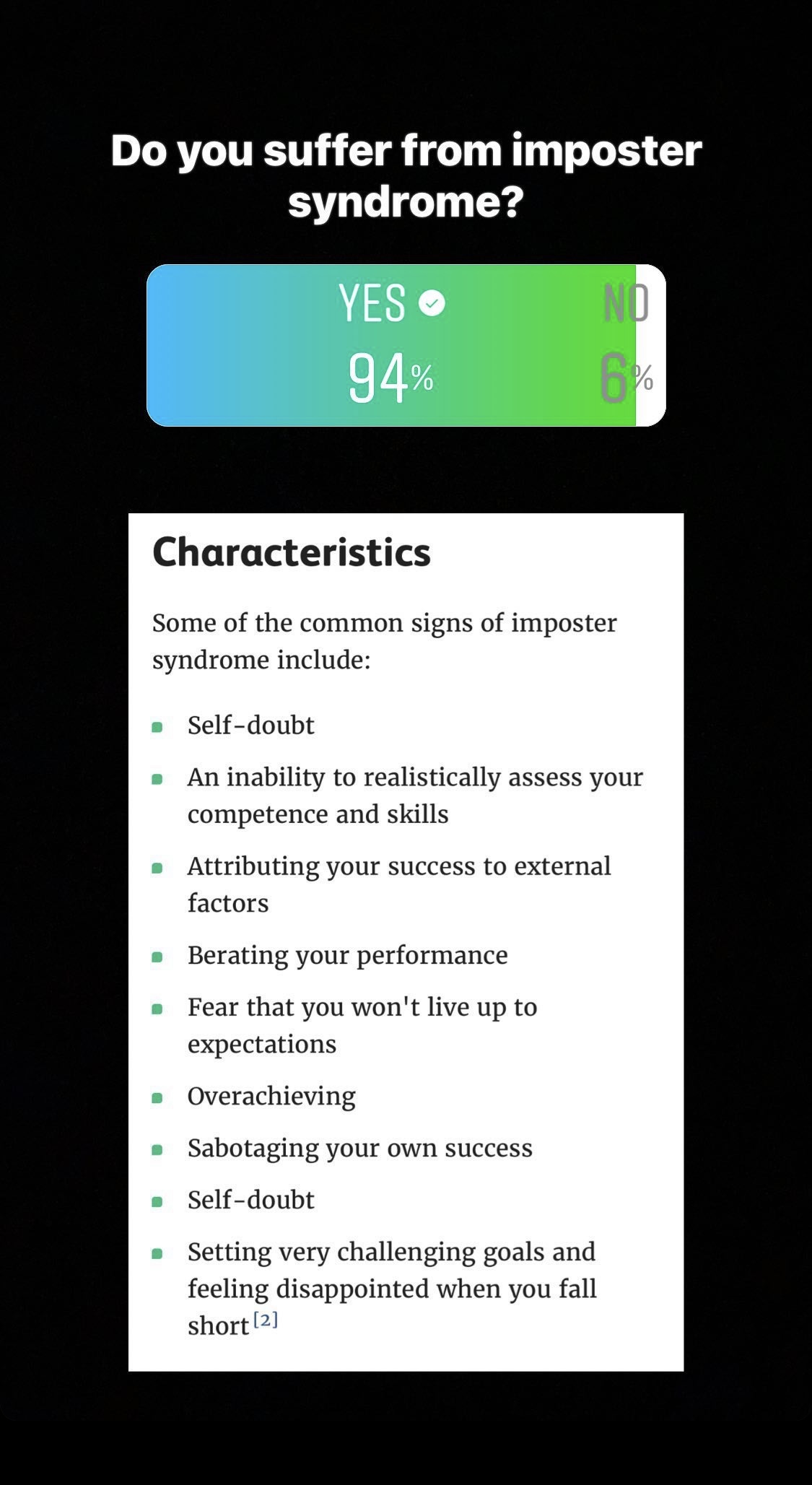 I had so many messages from Bosses telling me that they feel like a fraud, are crippled by perfectionism and find themselves constantly comparing themselves and their work to other people online.  

You can see in the story above what the characteristics are of imposter syndrome, do any of them resonate with you?
What Imposter Syndrome Looks Like:

Somethi…